Flea Markets Confirmed!!::::New Section::::New Work
::: Dec 12, 2007 :::
In the wake of Voodoo Economics' new album, a new gallery section has been added to the roster, as well as some new pieces across the board in several sections. Enjoy.



Since the Punk Rock Flea Market has been postponed, come to 1026 this Sunday for the Gypsy Flea Market. Buy art and other stuff from Space members to give as gifts or to keep::

Sunday, December 16th, 12:00pm - 7:00pm

Also, see the final hours of the Mummers 24-hour sew-athon, starting at Space the day before. As always, 1026 Arch Street, Second Floor.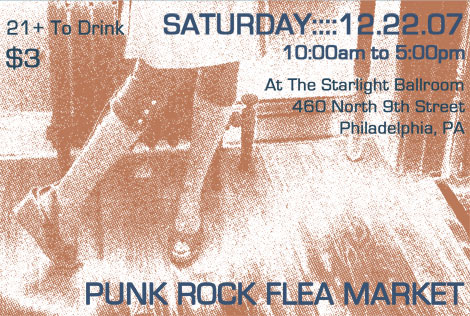 As mentioned above the Punk Rock Flea Market has been postponed. It is now going to be held on Saturday, December 22nd. Check with R5 Productions for updates or changes.



The above are some examples of pieces from 1026 that are up on EBAY until the 17th. Auction ends Monday Morning.
Incredible art deals are still available from the Annual 1026 Art Auction. Paintings, drawings and photographs from Space 1026 members and friends.

Bid online right now!